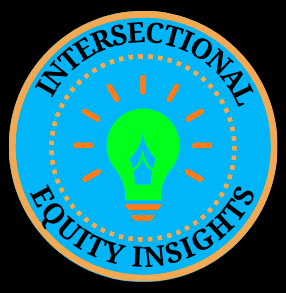 An Ever-Evolving Educator
In 2007, when abandoned by most relatives while recovering from a car crash that left me with a broken wrist, sprained ankle, and no home to call my own, I was determined not to let that traumatic experience dictate my future. I had plans to get a Ph.D. in Sociology back then, as I had internalized that success could only look like the highest levels of achievement in colonial systems. 
I went on to graduate from York University with a Bachelor of Arts degree in Sociology in 2008 and a Master of Social Work degree from the University of Windsor in 2010, thanks to the support of my chosen family. As a fat queer disabled Hindu Indo-Trinidadian woman and settler on Turtle Island, I remain keen on anti-oppressive practice, especially given the field of social work's complicity with the problematic status quo since its inception. It is why I first taught Justice and the Poor: Issues of Race, Class, and Gender at Nipissing University in 2012, and still work towards promoting equity with writing, facilitating, etc. 
Unfortunately, that first resulted in being pushed out of a permanent fulltime social work role in 2017, when still employed as a Mental Health Therapist for the North Durham Family Health Team. While I was later hired as a Wellness Counselor and Coordinator for the University of Toronto, I soon transitioned into the role of Accessibility Advisor, given my inability to deny that I was teaching students individual coping skills to navigate inherently oppressive systems. By December 2021, I had resigned following a medical leave prompted by white supremacist workplace harassment, including a 5-day suspension without pay for "disparaging the university" with my freelance work. Nonetheless, I continue to pursue equity through my organization, Intersectional Equity Insights, as I reconcile that I have long been an educator. Whether writing, facilitating, or teaching what needs to be unlearned, learned, or relearned on an individual basis, I work to educate others to ensure that marginalized folx do not need to barter our humanity to safely exist.
A great deal of my unlearning has been within the context of internalized ableism, as I never felt as if I could call myself disabled until debilitated by pain during the pandemic, despite navigating migraine disorder since my teens, chronic pain challenges following car crashes in my twenties, and sleep issues following white supremacist workplace harassment that prompted legal action against the Executive Director of the North Durham Family Health Team in my thirties. Given my circuitous journey to reconciling that I have long been disabled, I have worked hard to highlight the importance of Disability Justice, especially for Black, Indigenous, and racialized communities, with my art, writing, facilitation, consulting, etc. Since March 2022, I have served on an Inclusion, Diversity, Equity, and Access (IDE+A) Project steering committee, and facilitate psychoeducational Foundations of Disability Inclusion workshops to nonprofits through the Centre for Independent Living - Toronto (CILT).  

My essay, Inclusive Reproductive Justice was published in Volume 2 of the Reproductive Justice Briefing Book: A Primer on Reproductive Justice and Social Change. My commitment to equity can be seen from both my writing and arts programming work, which includes Sustainable Resistance for BIPOC Folx, which I have facilitated for Scarborough Arts and the Talking Back Feminist Media Conference, Writing for Social Change, which I have facilitated for the Saskatchewan Writers' Guild, Authoring Our Lives, which I have facilitated for Camp Cove, and Adapting Like a Hermit Crab to Survive Multiple Experiences of Marginalization, which I have facilitated for Workman Arts. With 100 publications in 2021, my writing includes both reported work and essays, and mostly covers equity issues, as they impact qualify of life. 
Until 2020, I mostly thought of my art as creative nonfiction writing, but the pandemic offered opportunities to participate in virtual literary readings at showcase events. Having done Bollywood dancing in Trinidad, returning to the performing arts felt like coming home, so I then pursued the Crossing Gibraltar program with Cahoots Theatre and was one of 12 artists in their 2021 cohort with Yolanda Bonnell and Shaista Latif, which further developed my theatre creation skills. In 2022, I participated in the Ontario Presents' Gathering Knowledge, Sharing Voices: Touring in the New Normal program for BIPOC creators with Aria Evans and Nova Bhattacharya. I have since participated in the Block A Program with David Geary through the Playwrights Theatre Centre, the Playwrights Resiliency Program with Shaista Latif through the Playwrights Guild of Canada, and the Creatryx virtual writing room with Andrea Donaldson, Sedina Fiati, and Amanda Lin through Nightwood Theatre. Thanks to grants from the Ontario Arts Council, the Toronto Arts Council, and the Art Canada Institute, I am working on my essay collection, titled, They Colonized Even My Tongue.